Digital marketing is the path to big checks, strong brands, and scaling your business. We offer a full range of digital marketing services, the purpose of which is to make your business visible in the online space, strengthen your reputation, generate a stable flow of customers, and increase income.
Digital marketing services from UWP Digital
01/
Digital strategies development
How can digital marketing help your business? Marketing tools help unlock your business potential, increase brand recognition, conversion optimization, and create new sales channels. To achieve marketing goals quickly and efficiently, we develop a marketing strategy based on the characteristics of your project. Our team is working to ensure that you can increase ROI and reduce advertising costs in the first 3 months.
02/
Contextual advertising
Digital marketing for business is associated with advertising. Google advertising allows you to attract quality traffic through advertisements. We select relevant keywords, create ads and customize ads in such a way that your client finds you from the first request.
Display advertising is used to launch a new product and strengthen your market position. At the same time, a media campaign is not a form of aggressive marketing. We do not force customers to buy a product, but form a request and gently lead to a purchase. We prepare a detailed media plan, develop advertising materials and find target users at the lowest price.
Social media users are open about their interests and needs. We help people interested in your product to get to know you. We set up advertising based on the target group on Facebook, Instagram, and LinkedIn.
In 2022, marketing agencies are betting on video advertising as one of the top performers. And not in vain. Video advertising affects the emotions and feelings of users. We use video as a commercial marketing and brand marketing tool. In a short time, we involve the audience in interaction with your product and turn it into regular customers and brand advocates.
Social networks provide an opportunity to create a business project at a minimal cost. You can start a social media business without a physical office, hire a personal digital marketer, or contact a digital media agency. We provide marketing consulting services, develop basic marketing strategies for social media, brand marketing, and launch advertising campaigns in Meta. Already in the first months of work, you see live and loyal user communities and a trend to increase sales.
Marketing agencies are promoting SEO as one of the key areas in digital marketing B2B. We offer comprehensive SEO promotion, auditing your site, writing SEO texts, link promotion, and high-quality traffic attraction using Google. Professional marketing allows you to achieve not only high ratings but also income growth.
UWP Digital
UWP Digital is a digital marketing agency that acts as an accelerator to achieve your business goals. Our company is taking small business marketing to the next level, doing internal and external marketing for medium and large businesses, and discovering new brands and packaging startups. Our experience shows that a company with good digital marketing increases its revenue by several times.
Why we are trusted
years of experience in marketing
best specialists in the company's staff
successful advertising campaigns
Let's discuss the project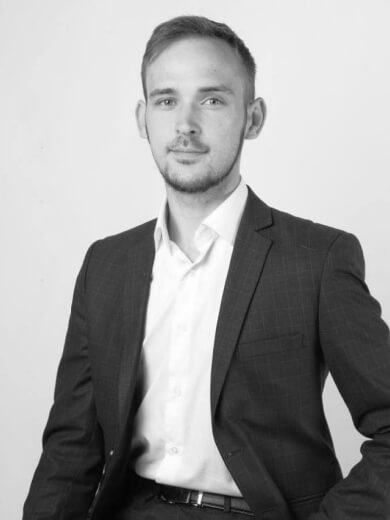 Successful financier in the marketing world. UWP Digital is a special project for me. I wanted to assemble a team of top Ukrainian talent and take marketing to the next level. When we talk about the Ukrainian team, we first talk about courage, experience, creativity, and incredibly hard work. All this formed the basis for the UWP Digital creation.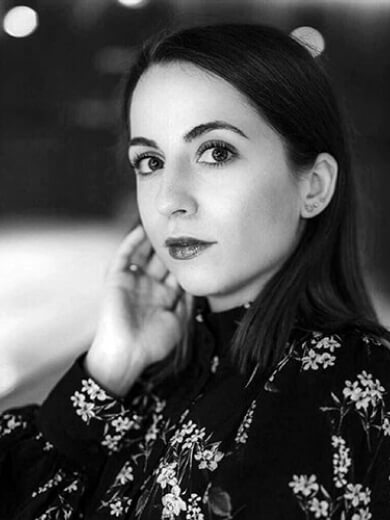 Words are my superpower. Made my way up from copywriter to project manager. I believe that marketing is much more than an attractive picture. It is an opportunity to convey values to people also through words.
The real and digital worlds have come into contact. Now you can order food, furnish your home, and earn your Harvard degree from the comfort of your own home. That's what websites and mobile apps are for. I know how to increase traffic, and increase your ranking in Google and I can offer it to you.
3+
years experience in SEO optimization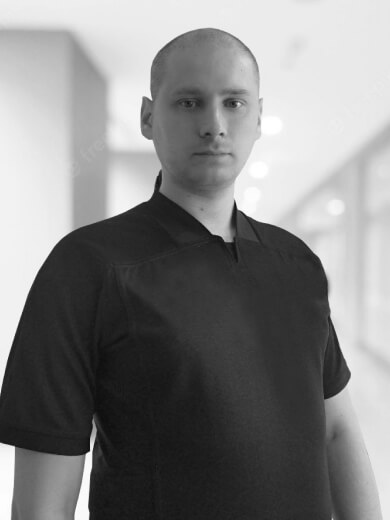 Oleksandr
Motion designer
Oleksandr
Motion designer
Video tells us the story through pictures. You don't need to turn on the fantasy, as it happens with the text. I will show you the final result in a ready-made format. What can video advertising do for business? Attract attention with the help of a plot, evoke emotions and connect with the audience. And we do all of it at UWP Digital.
3000+
created commercials
Project group
From 3 to 5 specialists work on the project. Experience of employees of the marketing department — from 4 years.
UWP Digital is your reliable digital marketing partner.
Order a consultation
We answer the most common questions
FAQ
We answer the most common questions
When should I contact a marketing agency?
Digital marketing for businesses is an investment in growth and development. Good digital marketing can generate demand for your product or service, build a reputation, identify growth and scaling points, and ultimately increase your income.
How to choose a reliable digital agency?
A marketing company in terms of business processes is not a contractor, but a full-fledged business partner. To make the right choice that will lead you to new opportunities for development, pay attention to the reputation of the agency and the real results of the work. UWP Digital shares case studies of completed projects on the website and on social networks. We closely monitor our reputation both in the eyes of potential customers and existing players in the marketing market.
Is a web agency digital agency the same thing?
A digital agency provides a wider range of services than a web agency. If you are looking for a web agency cheap, you should pay attention to the complexity of services and the quality of work. In addition to website development, web design creation, and SEO promotion, the digital agency provides branding marketing services, the creation, and launch of advertising campaigns, work with social networks and the media, as well as consulting assignment marketing.
How do I know exactly what services are needed for my business?
Our company policy is not to use irrelevant tools to boost our check. It means that we do not sell you unnecessary services. Our cooperation begins with a detailed market analysis, business analysis and the request you submitted to our agency. Through analysis, we select the types of services that are most relevant to your niche and stated goals.
Get a detailed and comprehensive commercial proposal
Let's promote your business